Arlo cameras are smart security devices that allow you to monitor your home or business remotely. They offer features such as motion detection, night vision, two-way audio, cloud storage, and more.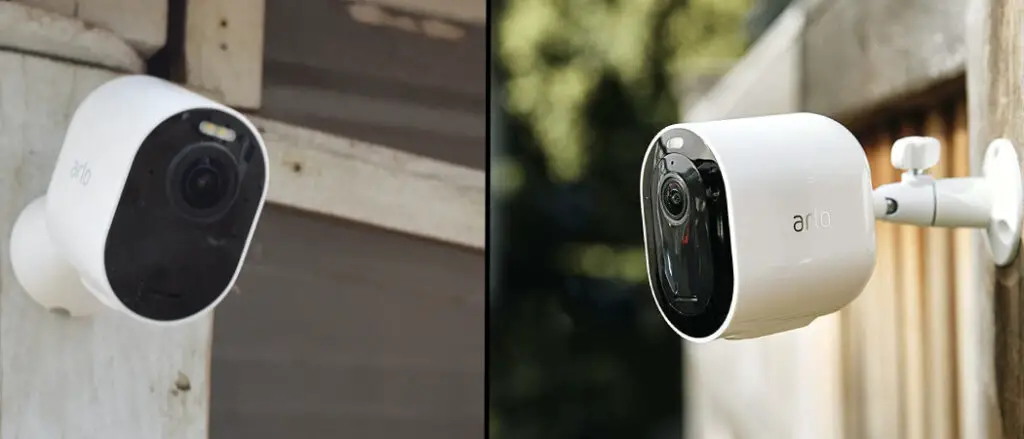 You can add your Arlo cameras to a subscription plan that suits your needs and budget to get the most out of your Arlo cameras. A subscription plan gives you access to additional benefits such as advanced AI detection, e911 emergency call service, activity zones, cloud recording history, and more. In this article, we will show you how to add arlo camera to subscription plan in a few simple steps.
What Is Arlo Camera
An Arlo camera is a wireless smart home security camera that allows you to monitor your property from anywhere. Arlo cameras offer HD or 4K video quality, night vision, motion detection, two-way audio, cloud storage, and more features to help you keep an eye on what matters most.
Arlo cameras are easy to install and work with various accessories, such as doorbells, floodlights, and sensors. You can also subscribe to Arlo Secure for advanced protection and emergency response services. Arlo cameras are compatible with Alexa, Google Assistant, and Apple HomeKit.
Benefits of Arlo Camera Subscription
Adding an Arlo camera to a subscription plan can offer you many benefits, such as enhanced video quality, advanced object detection, cloud activity zones, emergency response, and more. Depending on your needs and preferences, you can choose from different plans that suit your budget and security level. Here are some of the features that you can enjoy with an Arlo subscription plan: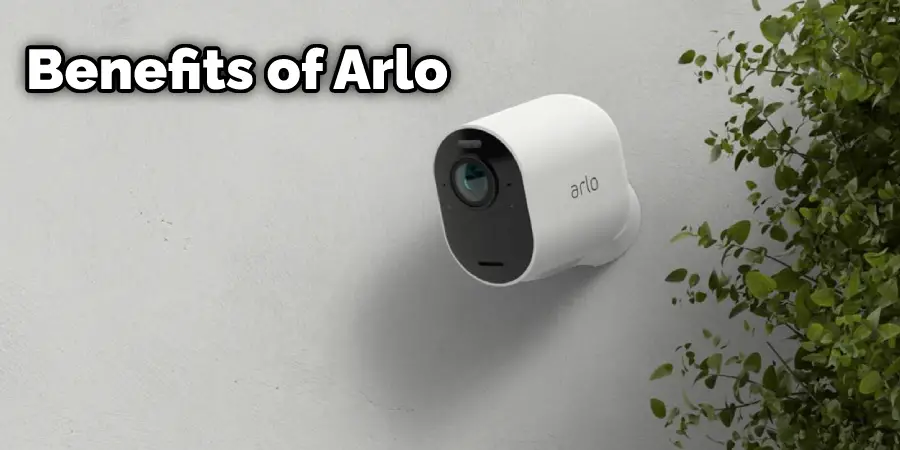 Video recording resolution: You can record up to 4K with an Arlo Secure or Secure Plus plan, allowing you to see more details and zoom in on important areas. This can help you easily identify faces, license plates, or other objects. 
Video object detection with AI: You can get smart notifications that tell you what triggered your camera, such as people, vehicles, animals, or packages. This can help you filter out unwanted alerts and focus on what matters most. 
Animated preview notifications: You can see a short video clip of what triggered an alert from your phone's lock screen without having to open the app. This can help you quickly decide whether to take action or ignore the notification. 
Cloud activity zones: You can customize areas in your camera's view that you want to monitor for motion, and ignore the rest. This can help you reduce false alarms and save battery life. 
24/7 emergency response: You can alert 24/7 live security experts to send police, fire, or medical responders to your home with one tap. This can help you get immediate help in case of an emergency.  
Theft replacement: You can get a replacement camera if your Arlo camera is stolen while under an active subscription plan. This can help you protect your investment and keep your home secure. 
These are just some of the benefits of adding an Arlo camera to a subscription plan. You can learn more about the different plans and their features on the Arlo website or app. 
 Step-By-Step Guide on How to Add Your Arlo Camera to Your Subscription
If you have an Arlo camera and want to add it to your subscription plan, you might be wondering how to do it. In this blog post, we will show you a step-by-step guide on how to add your Arlo camera to your subscription in a few easy steps.
Step 1. Open Your Arlo App and Go to The "account" Tab:
First, you have to do is open your Arlo app and tap on the "Account" tab.
Step 2. Tap on "Subscription":
Once you are in the account tab, tap on "Subscription" at the top of the screen. This will take you to a page showing all your subscription plans and options.
Step 3: Choose a Subscription Plan:
Once on the Subscription page, choose the subscription plan that best suits your needs. You can choose from Arlo Smart, Secure Plus, or Secure plans.
Step 4: Add Your Camera to the Subscription Plan:
Once you have chosen a subscription plan, you will be able to add your Arlo camera to it. Tap the "Add Camera" button and select the Arlo camera you want to add.
Step 5: Confirm Your Subscription Plan:
You will now be able to see a summary of your chosen subscription plan and the cameras included in it. Tap on the "Confirm" button at the bottom of the page to confirm your subscription plan.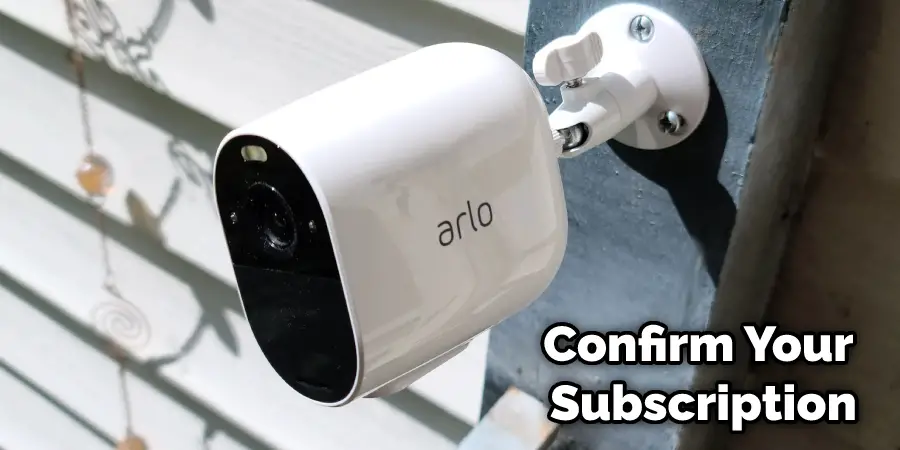 Congratulations! You have successfully added your Arlo camera to your subscription plan. Enjoy the enhanced features and improved security of an Arlo Secure or Secure Plus Protect subscription plan.
How to Re-Add an Arlo Camera if You Have Performed a Factory Reset on Your Arlo Device or Removed a Device from Your Arlo Account
Suppose you have an Arlo Secure plan and you want to re-add an Arlo camera or video doorbell to your plan after performing a factory reset on your device or removing it from your Arlo account. In that case, you need to follow these steps: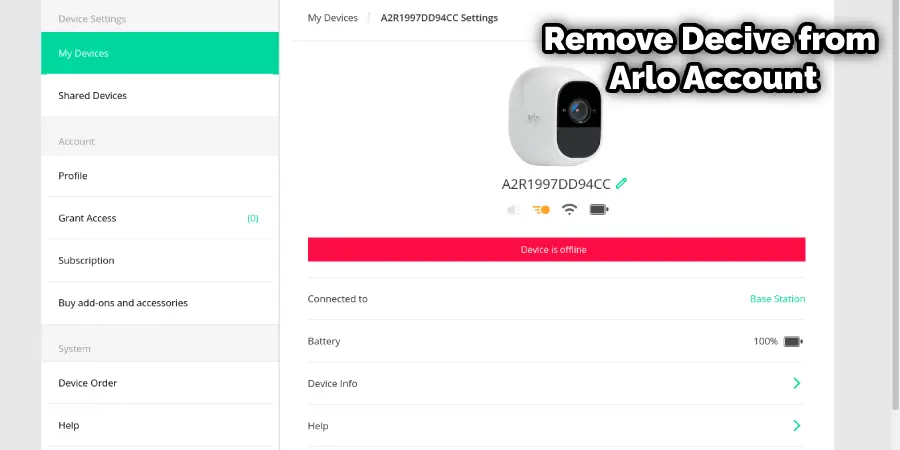 Open the Arlo app or log in to your Arlo account at https://my.arlo.com.
Tap or click Settings > Subscription > Manage Cameras.
Tap or click Add Camera and select the device that you want to re-add to your plan.
Follow the on-screen instructions to sync your device with your base station or SmartHub (if applicable) and connect it to your Wi-Fi network.
Once your device is online, tap or click Done. Your device should now appear in the list of cameras under your Arlo Secure plan.
Note: If you have reached the maximum number of devices allowed by your plan, you will need to remove a device from your plan before you can add a new one. You must complete the new device setup process before you can use the camera or video doorbell with an Arlo subscription plan2.
If you already have a Secure plan, the cameras will be automatically added. If you already have a camera running and then you buy the plan, then just remove and re-add the camera 3.
Things Need to Consider While Adding Arlo Camera to Subscription 
When adding an Arlo camera to your subscription, it's important to take into account a number of factors. These include hardware compatibility, smartphone or tablet operating system compatibility, and storage capacity limits.
To ensure the best possible experience with an Arlo camera, it's important to double-check that each element is taken into consideration before committing to a purchase. Familiarizing yourself with the product details can go a long way in helping you identify any potential issues beforehand; likewise, if there are any technical difficulties during the installation process, be sure to take advantage of the help and troubleshooting resources available online.
Taking these proactive steps before signing up for an Arlo camera service will help provide a successful setup and a quality security monitoring experience for years to come.
How Much Would It Cost to Add an Arlo Camera Subscription
Adding an Arlo camera subscription can be a great way to upgrade the security of any home or office. Knowing how much it will cost is important to budgeting for the expense. Depending on what features you would like access to, pricing for Arlo's service can range from $3 per month up to nearly $130 annually.
Each plan includes unlimited cloud storage of recordings and flexible settings for alerts and notifications via phone or email. Arlo's subscription plans are reasonably priced, offering users multiple feature options at different price points so that they can find the perfect fit for their needs at an affordable price.
Frequently Asked Questions
How Many Arlo Cameras Can I Add to a Single Subscription?
You can add up to 15 Arlo cameras to a single subscription. All Arlo cameras must be linked to the same base station, and all must use the same account for setup and access. If you want to add more than 15 cameras, you will need more than one subscription.
Does Every Device Require Its Own Separate App or Login Credentials? 
No. All Arlo cameras are connected to the same base station, thus they all use the same app and login credentials. However, if you have more than one subscription, each will require a separate app and login credentials.
What Happens if I Exceed My Camera Limit?
If you exceed your camera limit with one subscription, you will need to purchase an additional subscription in order to add more Arlo cameras. You can manage multiple subscriptions from the same login information.
Will I Be Able to Monitor All of My Cameras From One Mobile Device or Will They Need Separate Apps? 
You can monitor all of your cameras from one mobile device. You do not need separate apps for each camera because they are all connected to the same base station and use the same account for setup and access.
Conclusion
Adding an Arlo Camera to your subscription is a great way to keep your home safe and secure. It's easy to set up, requires minimal maintenance, and can be accessed remotely with the free mobile app. With Arlo, you have access to live-streaming videos so that you can see what's happening at any time of day or night from anywhere in the world.
Plus, it comes with advanced features like motion detection alerts and two-way audio for added convenience. So if you're looking for an affordable yet powerful security solution, look no further than adding an Arlo camera to your subscription today! Thanks for reading this article about how to add Arlo camera to subscription.