Eufy doorbells are innovative devices that provide homeowners the ultimate safety and security from intruders. The doorbell features high-definition video recording, night vision, motion detection, two-way audio systems, and many other features that provide convenience and protection. The video doorbell pairs with the Eufy home base, which serves as the central hub for managing all Eufy security devices. This blog provides a comprehensive guide on how to pair eufy doorbell to homebase.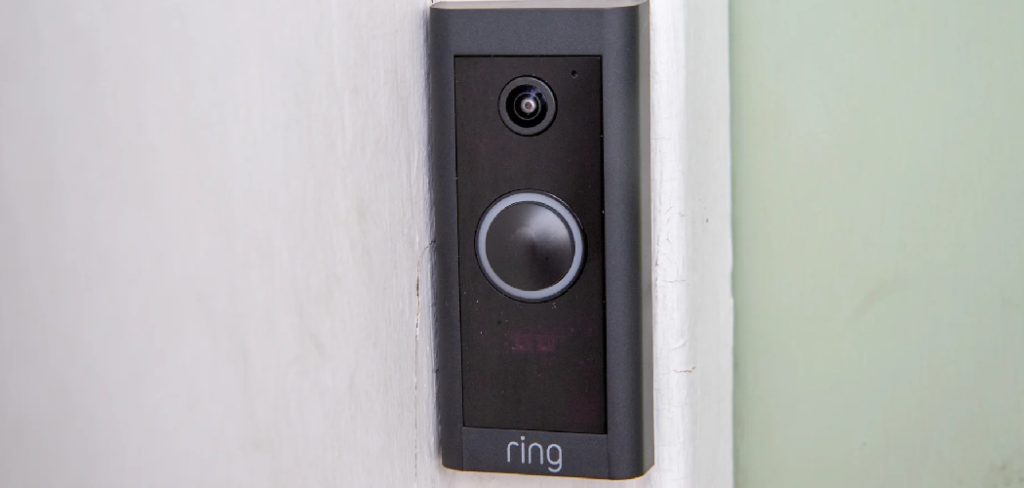 Can You Pair Eufy Doorbell to Homebase?
If you're looking for a wireless doorbell that's easy to install and use, the Eufy Doorbell could be just what you need. And the good news is you can pair it with your existing Eufy Homebase. This means you can use the same app to manage your home's doorbell and other Eufy devices.
With the Homebase, you can also store video recordings and view them anytime, anywhere. Pairing your Eufy Doorbell to the Homebase is a simple process that can be completed in just a few minutes. So why wait? Make your life easier and invest in the Eufy Doorbell today.
Why Should You Pair Eufy Doorbell to Homebase?
If you're looking for a seamless and secure way to keep an eye on your home or front door, look no further than the Eufy Doorbell and Homebase combination. By pairing the two devices together, you can take advantage of incredible features like local storage for your video footage, customizable motion detection, and even integration with your Amazon Alexa or Google Assistant.
Plus, with the Eufy Doorbell's crystal-clear 2K resolution video and two-way audio, you'll never miss a visitor or delivery again. Trust us, once you experience the convenience and peace of mind of pairing the Eufy Doorbell with Homebase, you'll never return to your old system.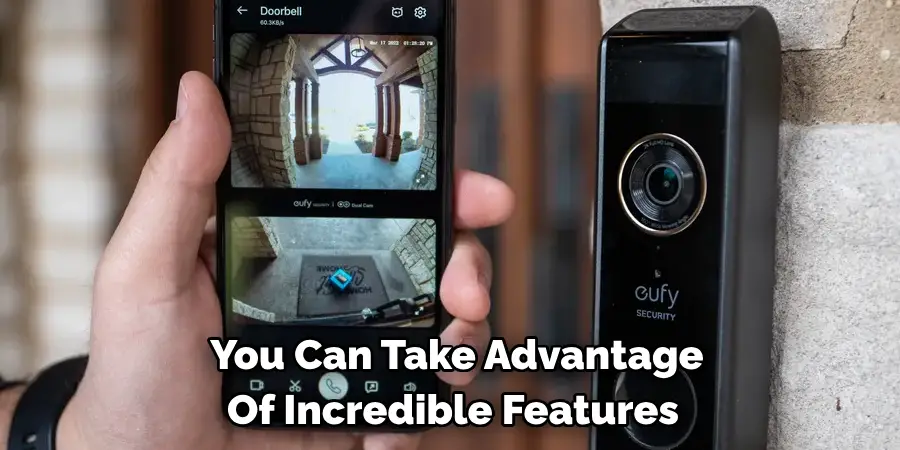 How to Pair Eufy Doorbell to Homebase: A Comprehensive Guide
Step 1: Install Eufy Homebase
The first step is to install the Eufy home base, the central hub connecting all Eufy security devices. First, unbox the home base and connect it to a power outlet. The device will automatically start up once plugged in.
The home base has a power cord, ethernet cable, and a USB port. Connect the ethernet cable to your router and the other end to the home base ethernet port. This will provide the home base with internet connectivity and allow you to manage your devices remotely.
Step 2: Sync the Doorbell and Homebase
First, to sync the doorbell and home base, ensure your doorbell is installed correctly and has power. Then, launch the Eufy Security app and log in. Next, click on the "+" icon in the top right corner of the home screen. Select "Add device" and choose "Video Doorbell." Choose your doorbell model and start the pairing process. The app will show you a QR code you must scan with your doorbell. This process will sync the doorbell to your home base hub.
Step 3: Customize Settings
Once the doorbell is paired with the home base, it is time to customize the settings to meet your preferences. The Eufy Security app allows you to manage various settings, including motion detection, video recording, etc. To customize your settings, go to the Eufy Security app and select the "Devices" tab. Click on your doorbell device and select "Device Settings." You can then customize the settings to meet your preferences.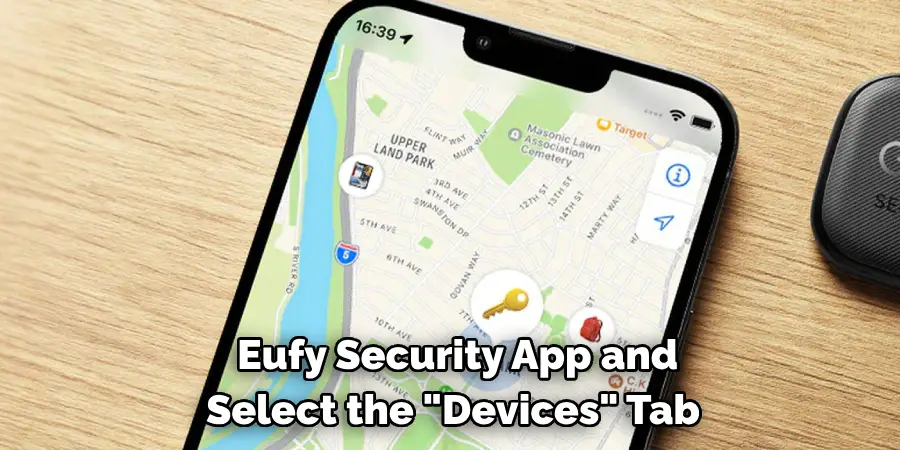 Step 4: Test the Doorbell
After pairing and customizing your settings, test your doorbell to ensure it works correctly. Use the Eufy Security app to view your live video feed and test the two-way audio system. You can also test the motion detection system by walking past the doorbell. If the doorbell detects motion, it will start recording, alert you of the event, and notify your smartphone.
Step 5: Manage Doorbell Remotely
Next, once you pair your doorbell to the home base, you can manage the device remotely. Use the Eufy Security app to view the live video feed, receive notification alerts, and review video recordings. You can also customize your settings, turn the device on or off, or communicate with whoever is at your door.
Step 6: Pair Other Eufy Security Devices
In addition to your doorbell, you can pair other Eufy security devices, such as cameras and sensors. To do so, follow the steps you did for pairing the doorbell. Select "Add device" in the app, choose the device type you want to add, and follow the on-screen instructions to complete the process.
Step 7: Enjoy the Benefits of Eufy Security
Finally, enjoy all the benefits of having a connected home security system. With your doorbell and other Eufy security devices installed, you can now know that your home is secure from intruders or suspicious activity. The Eufy Security app also makes managing and monitoring your security system from anywhere easy.
By following these seven steps, you should now have successfully paired your Eufy Doorbell to the Homebase. Enjoy the convenience and safety of a connected home security system!
5 Considerations Things When You Need to Pair Eufy Doorbell to Homebase
1. Homebase 2nd Generation
The Eufy Doorbell can be successfully paired with the 2nd generation Homebase. This is the recommended Homebase for optimal performance.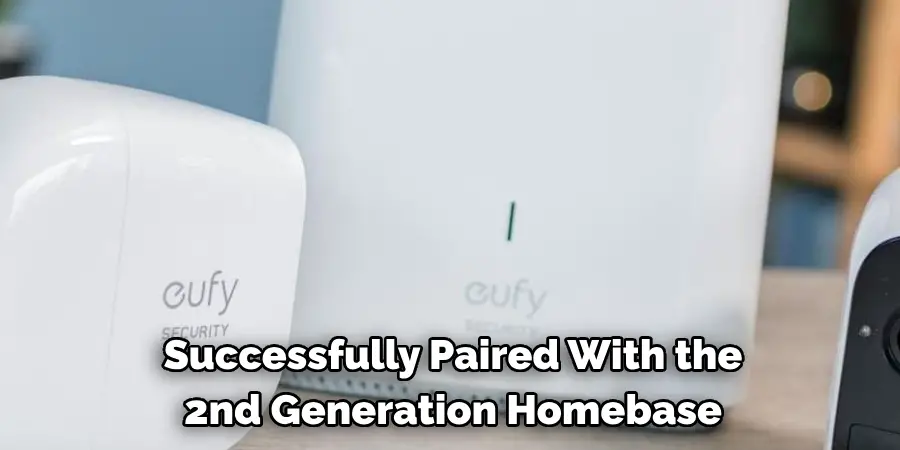 2. Homebase Pro
The Eufy Doorbell can also be paired with the Homebase Pro. While this will work, it's not recommended as the Pro doesn't have the same processing power as the 2nd generation, which could lead to lag time or other issues.
3. Power Requirements
For the Eufy Doorbell to function properly, it must be powered by either a hardwired connection or a battery pack. It will not work with solar panels alone.
4. Wifi Connection
The Eufy Doorbell needs to be connected to a strong and reliable wifi signal in order to function properly. If you live in an area with spotty wifi, this may not be your best option.
5. Subscription Plans
To take advantage of all the features the Eufy Doorbell offers, you'll need to sign up for one of their subscription plans. The Basic plan is free and includes features like motion detection and push notifications. The Premium plan is $3/month and includes features like 30-day cloud storage and person detection.
5 Benefits of Pair Eufy Doorbell to Homebase
1. Eufy Doorbells Work with Homebase
One of the primary benefits of pairing Eufy doorbells with Homebase is that it allows you to use all of the features of your Eufy doorbell within the Homebase app. This includes being able to view live footage from your doorbell, as well as accessing recorded footage and event history. Additionally, you can use the Homebase app to create rules and alerts for your Eufy doorbell, such as receiving a notification when someone rings your doorbell or when motion is detected.
2. Homebase Offers Professional Monitoring
Another benefit of using Homebase with your Eufy doorbell is that you can sign up for professional monitoring. With professional monitoring, you will know that someone is always watching over your home, even when you are not there. If an incident occurs, professionals will be alerted and take the appropriate action, whether contacting the police or dispatch.
3. Homebase Offers Easy Installation and Setup
Installing and setting up the Eufy doorbell with Homebase is incredibly easy, thanks to their simple instructions and intuitive mobile app. With just a few clicks, you can pair your Eufy doorbell to the Homebase hub and begin using it right away.
4. Homebase Offers Flexibility
The biggest benefit of pairing the Eufy doorbell with Homebase is its flexibility. With Homebase, you can pair multiple devices to the same hub and easily customize rules for each device. This means you can have different front and back door settings or even differentiate between motion alerts during the day versus night.
5. Homebase Offers Extra Security
Finally, pairing the Eufy doorbell with Homebase will give your home an extra layer of security. With two-way audio, you can speak to anyone at your door and even see what they look like thanks to the camera on the Eufy doorbell. Additionally, Homebase offers additional security measures, such as securing your doorbell to prevent tampering. This is great when you are away from home and don't want someone to disable your device.
Some Common Mistakes People Make When Trying to Pair Eufy Doorbell to Homebase
Pairing your Eufy Doorbell to your Homebase can be a breeze, but running into a few bumps along the way is not uncommon. Many people underestimate the importance of having a strong Wi-Fi signal, so one of the most common mistakes is attempting to pair the devices from too far away. Another misstep is failing to reset your Homebase before starting the pairing process.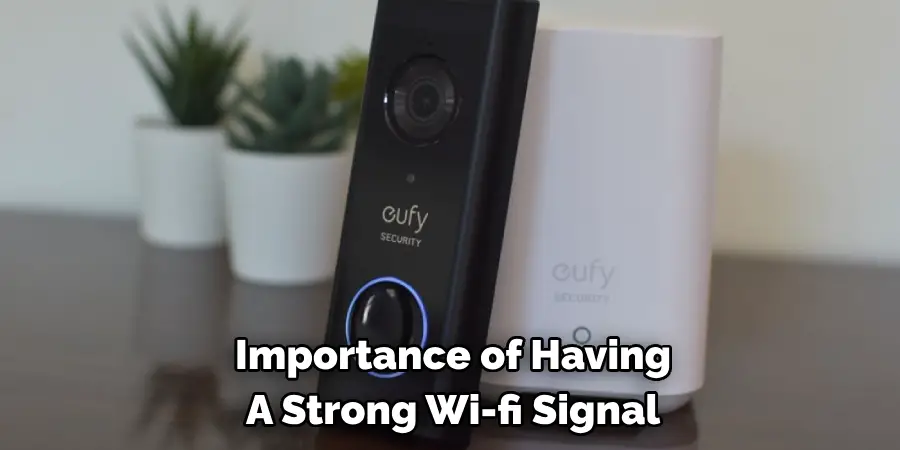 It's crucial, to begin with a clean slate, so fully power off and restart the Homebase before attempting to add new devices. Additionally, some people overlook the fact that the doorbell itself may need to be reset before pairing. Don't get discouraged! With patience and attention to these details, your Eufy Doorbell will be up and running quickly.
Conclusion
In conclusion, pairing your Eufy doorbell with your home base is simple. It only requires installing the home base, syncing the device to the home base, customizing your settings, testing it, and managing it remotely.
The Eufy video doorbell provides homeowners with the ultimate solution for safety, security, and convenience. By pairing your doorbell to the home base, you will have complete ownership and control over your security system. Follow these steps, and you can pair and manage your Eufy doorbell quickly. Thanks for reading our post about how to pair eufy doorbell to homebase.